Article is not great – however the comment on it gets to the crux ..
"…During his period as CEO, Whitty clearly managed to 'deliver some growth' in his salary, which in 2015 was 257 times the UK average, at £6,700,000…"
Enjoy the millions Sir Witty….
Don't lose sleep over all the dead bodies from Seroxat and Avandia…
---
Sir Andrew Witty nears his last Glaxo goodbye
The GlaxoSmithKline boss kept his title and won praise for slashing prices in poor countries – but his executives rather let him down in China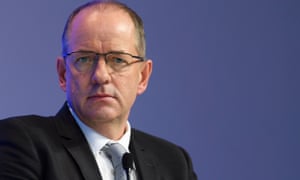 So it's farewell to Sir Andrew Witty, the boss of pharma group GlaxoSmithKline and one of the few businesses knights who hasn't disgraced himself enough to have a campaign to strip him of his title.
He's been on one of those long City goodbyes where he announces he's off but then stays for a lap of honour, and this week is the final time we will hear Glaxo's full-year results with Witty at the helm.
It may be a decent time to wean himself off the attractions of the boardroom, too. Analysts at Berenberg muse: "Outside of the HIV business, the rest of the pharmaceuticals business is not expected to deliver much growth. However, GSK does have a deep pipeline, albeit at relatively early stages of development."
So what will Witty be remembered for? Well, in development circles it will surely be his lauded decision to slash GSK's prices in the poorest countries to no more than 25% of the UK price.
Yet others may recollect different events, including the company getting whacked with a £1.9bn fine in the US in 2012, after admitting bribing doctors – plus that memorable scandal shortly afterwards involving a GSK executive in Asia, a sex tape and favours given to Chinese doctors for using GSK products. Witty described the latter as "a disappointment".